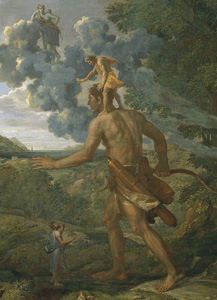 In 1675 Sir Isaac Newton wrote a letter to Robert Hooke from which the inspiration for our October 23 concert program is taken:
"If I have seen further (than you and Decartes) it is by standing upon the shoulders of Giants."
Our program presents works by Mozart, Beethoven, and Schubert, each associated, along with Haydn, with the height of the Viennese Classical tradition: Mozart's Sonata for Violin and Piano in G major, K.301 (1778), Beethoven's String Trio in E-flat major, Op. 3 (1794), and Schubert's Piano Trio in B-flat major, D.898 (1828).
The relationship among three of the great classic composers of chamber music, between a younger Beethoven for an older Mozart, and a younger Schubert for an older Beethoven, is typical of the admiration a young prodigy might feel for a much older master. But living and working in such close proximity, in time and place, and to the success and fame of an idol places an unusual burden on the younger composer to absorb, reflect and respond in fully original ways that go beyond master whose work still dominates the scene.
Mozart's two-movement Sonata in G major for equals is a response to a format in which the piano had been prominent and the violin merely accompaniment in the three and four movement sonatas of his time. Beethoven's String Trio in E-flat major is his response to the massive six-movement string trio Divertimento in E-flat of Mozart, K. 563 (1788), the same one that John Harbison graciously refers to as "the once and future King" of the trio repertoire. Our season finale last May presented the first Boston playing of Harbison's new six-movement string trio (2013). With the distances in time and place that piece would more easily make a case for the 'begats.'
Schubert must surely have known the great piano trios of Beethoven, not to mention Haydn and Mozart. His work speaks the same rhythmic, structural and harmonic language, with some surprising twists, and on an even grander scale than even the heroic Beethoven could manage!
Our concert is dedicated to the memory of our former trustee, patron, and friend Louis H. Hamel, Jr. It has been said that "his love of BCMS was romantic and deep, and his influence of the organization was Olympian." "He was the driving force behind–and the major contributor to–the BCMS Foundation, a separate, supporting organization of BCMS that underwrites many of our artistic and innovative projects."
We stand on his shoulders.
Marcus