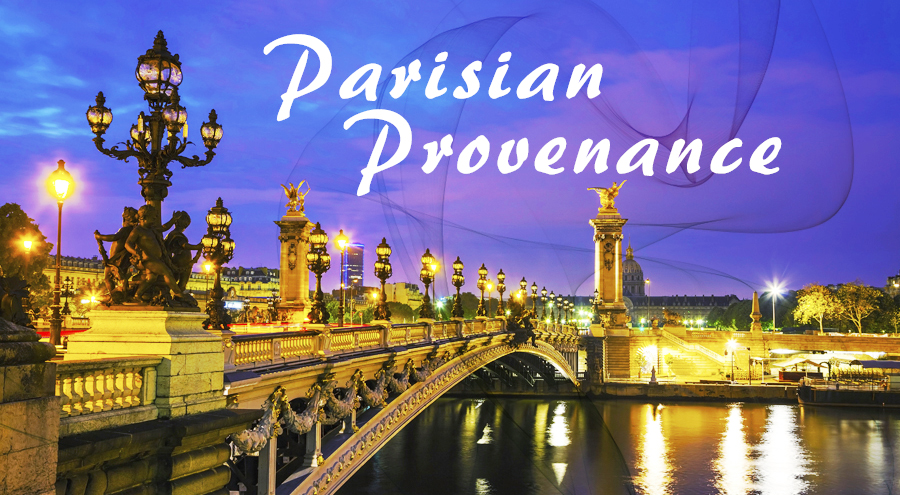 "Actually two schools confront each other: the old comprises the disciples of César Franck, and Claude Debussy may justly be considered the initiator of the new."
– Maurice Ravel, 1913
Paris, much in the news these days, has long been a place of refuge and re-invention for outsiders even as it remained the site of national self-discovery. Our January program on January 31 at Fitzgerald Theatre highlights virtue and virtuosity in the uniquely French take on sounds associated with the café-concert, chambre, concours, and cathedral. We present, for a change, in reverse chronological order, hoping to shed light of our own on a trend that grew since the 1870s with the founding of organizations like Société Nationale de Musique to promote a more distinct identity for French music.
Maurice Ravel's late Sonata No. 2 in G major for Violin and Piano written between 1923 and 1927 opens the concert with his daring mélange of what outsiders from Igor Stravinsky to W.C. Handy (of St. Louis Blues fame) had introduced to Paris theaters and cafés. At the very heart of this piece are the blues brought from the "wrong side of town" and served to his public for the first time in Rhapsodie in Blue (1924).
Ravel's Sonata for Violin and Cello, completed in February 1922, marked a turning point in his style, requiring him to work within the severe harmonic constraints imposed by using just two instruments. The result is a highly virtuosic and imitative work that favors melodic invention and folk elements in response to earlier works by Debussy, Bartók, and Kodály. It opens with a repeated triadic melody that alternates between major and minor as it ascends and descends; and is followed by a scherzo that opens with the same motive in pizzicato. The slow movement begins and ends slowly in the melodic depths of the cello after describing an arc in pitch, emotion, and pacing. The sonata ends with a romp through modal melodies and rhythms gleaned from Eastern European folksong that were also a source for Debussy.
George Enescu, the Romanian-born violinist, violist, pianist and composer (who died in Paris in 1955) was commissioned in 1906 by Gabriel Fauré to write a piece for a competition (concours) at the Paris Conservatoire where Enescu served for years as a jury member. The result is a challenging work that is both virtuosic and lyrical, one that sounds the viola throughout its tonal and coloristic range as an equal with the piano. In structure it falls into three main sections like a sonata movement. Harmonically, at times it displays the subtle shifts associated with both Wagner and Fauré, early influences for a brilliant young composer, who felt out of place in the all too cerebral atmosphere of the conservatoire. With its German title Concertstück stands at the crossroads of a decades-long effort to restore prominence and distinction to French music.
Our program concludes with the late, great Piano Quintet in F minor (1879) of César Franck. Often compared to the great piano quintet in the same key by Johannes Brahms (1864), it is in three big movements rather than four, with harmonies similar to those in music by Liszt and Wagner. Unlike the Brahms, the piano writing goes beyond the tonal range of the string quartet, and often challenges their dominance with an expansive dynamic range and tonal sonorities reminiscent of the organ he played at Saint-Clotilde.
Some players have wondered whether the quiet tremolando that opens the third movement (in the second violin part) might be the source of the fortissimo opening of the last movement of Ravel's own string quartet! Could be.
Enjoy.
Marcus