Sanders Series
April 13 — 7:30 p.m.
Venue:
Sanders Theatre
Beethoven
Piano Quartet in E-flat major, Op. 16
Tsontakis
Portraits by El Greco (Book I): Quintet for Clarinet, Violin, Viola, Cello and Piano (BCMS Commission)
Glazunov
String Quintet in A major, Op. 39
Featured Musicians
Alex Fiterstein, clarinet
Harumi Rhodes, violin
Jennifer Frautschi, violin
Marcus Thompson, viola
Ronald Thomas, cello
Raman Ramakrishnan, cello
Randall Hodgkinson, piano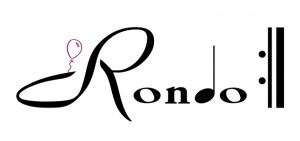 We are pleased to announce our first Rondo event for young professionals! Specially priced Rondo tickets are available to patrons aged 21-39. Each Rondo ticket ($30) includes a pre-concert cocktail hour at the Cambridge Common Restaurant as well as a Mezzanine or Balcony seat. More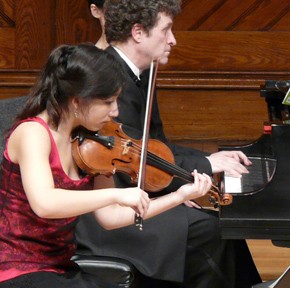 Buy Tickets
Inspired by Mozart's successful Quintet in E-flat, Beethoven's Op. 16 quartet is one of his earliest attempts at symphonic composition in a non-symphonic idiom. Glazunov's Cello Quintet is marked by an unusual melodiousness and richness of expression. The first fruit of our Commissioning Club, Tsontakis's Portraits by El Greco is inspired by paintings of the great Renaissance artist in observance of the 400th anniversary of his passing .
Read Program Notes
Ludwig van Beethoven (1770–1827)
Piano Quartet in E-flat Major, Op. 16 (1796)
Beethoven's delightful Piano Quartet in E-flat major sheds a bright light on the role Mozart played in Beethoven's musical development. In 1792, on the eve of Beethoven's move from Bonn to Vienna, his patron and friend Count Ferdinand Waldstein prophesized that he would "receive the spirit of Mozart from the hands of Haydn." The remark proved to be prescient, for Mozart's works and modes of procedure were a fundamental influence during Beethoven's first decade in Vienna. As Lewis Lockwood wrote, "Just as Mozart himself had once told his father that he was 'soaked in music,' so Beethoven was soaked in Mozart."
Various impulses guided Beethoven during these early Viennese years. He mastered the Viennese Classical style epitomized by Mozart while increasingly asserting his own strong musical personality. At the same time, he was eager to please audiences and enhance his growing popularity. All of those impulses can be felt in the Opus 16 Piano Quartet. Beethoven first wrote the work in 1786 as a quintet for piano and winds modeled after Mozart's K. 452 quintet for the same combination composed a dozen years earlier. Beethoven utilized the same instrumentation, wrote in the same key and maintained the same structure. When it was published in 1801, Beethoven included this quartet arrangement for piano and strings, most likely in an effort to appeal to as wide an audience as possible—Vienna was filled with amateur musicians eager to buy copies of Beethoven's music.
Despite all the references to Mozart's quintet, there are noteworthy differences. Charles Rosen describes this and other early Beethoven compositions as "classicizing" rather than "classic." They are, he says, "reproductions of classical forms—Mozart's in particular—based upon the exterior models." One can hear these exterior similarities throughout the Quartet: in the first movement, with its long, stately introduction, followed by a sonata-form Allegro; in the last movement, which Beethoven patterns on a Mozart hunting theme; and in Beethoven's overall technical facility. The differences arise from Beethoven's focus on thematic development and his handling of the relationship between piano and strings.
The appeal of the Quartet lies in its freshness, wit and easy accessibility. The first movement charms with its genial themes and engaging dialogue between piano and strings. The stormy development section ends playfully with a return in the wrong key, followed by a graceful coda. A strikingly beautiful melody begins the Andante cantabile that grows more elaborate and rich in texture with each phrase. High spirits reign in the good-natured Rondo in which, as in the other movements, the piano glitters. Beethoven's pupil and friend Carl Czerny summed up the work's appeal perfectly when he wrote that it "possesses in its melodies and effects, a charm which will never grow old."
George Tsontakis (b. 1951)
George Tsontakis (Book I) (1951)
A world premiere from George Tsontakis has become a highly anticipated event. Tsontakis is one of contemporary American music's most important composers. His many honors have included two of classical music's most prestigious and lucrative prizes: In 2006 he won the Grawemeyer Award for his Second Violin Concerto (Ligeti, Boulez, and Adams were among past recipients), and in 2007 he received the Charles Ives Living Award, a $225,000, three-year grant from the American Academy of Arts and Letters. Given his wonderful ability to combine complexity with accessibility, and light-heartedness with seriousness and profundity, he was a natural choice for BCMS's first commission.
While Tsontakis writes in a highly personal style, his music is rooted in tradition and draws inspiration from many of the composers he admires. At the top of that list are Messiaen and especially Beethoven: his piano concerto Man of Sorrows includes references to Beethoven's last quartet and the Diabelli Variations. His 1991 piano composition Ghost Variations was inspired by a Mozart theme, while his 2007 piece Claire de Lune is an homage to Debussy. Composers aren't his only inspiration, though. Let the River Be Unbroken, written for the 75th anniversary of the Alexandria Symphony (VA), was inspired by the Potomac River and draws on a medley of Civil War-era Appalachian tunes. His Four Symphonic Quartets was inspired by T.S. Eliot's "Four Quartets." So it is no surprise given the striking way in which Tsontakis uses color in his works that he now turns for inspiration to a painter. Here's what he says about Portraits by El Greco:
As a composer, I can expect to be asked to write a blurb on new work, to act as part or all of a program note. Understandable, especially in light of a premiere where no one else knows much about the work besides the creator. Still, I always get the feeling of "Hey, I wrote this music to avoid having to use words in order to express what I had in mind in the first place." In the case of this El Greco piece I am thinking that the audience will have not only the music but also a remarkable visual feast to soak in, ergo, furnishing words seems to be like bringing (creative) coals to Newcastle. But I can at least add some thoughts I've had on Doménikos Theotokópoulos, a.k.a., El Greco and mention the joy that I've had working on this piece, thanks mostly to him.

My family is from Chania and Sfakia, Crete, which was the birthplace and home of Theotokópoulos until his early twenties. The long Venetian domination of Crete was specific to the island and in some ways, Crete remains a "different" Greece, with a separate but parallel history. I see a tangential trilogy of factors which, together, helped to allow Theotokópoulos to become "El Greco." First, his seminal training as an inspired Byzantine iconographer (aghiografos) in Crete; his move to Venice to study, as it is thought, with Titian; and his settling in Toledo, Spain. In Cretan iconography, he found the style of elongation that he carried through his career, perhaps even making it "his schtick." In Venice he assimilated the Italian masters, and in Toledo he may have acquired the freedom to express his individual style—a synergy of the two learned forms—without a bunch of Venetian artist-colleagues breathing down his neck.

I chose the paintings not directly but by letting my musical impulses combine with the source, Theotokópoulos (he often added "Kries" after his signature, "Cretan") himself in the form of his creations. That is, I began to compose with "all" of his works in my studied imagination and the impulses found their way to each painting. The order set forth in this "Book I" (I expect to continue with a second set, which might well be for another instrumental combination) is obviously not chronological in any way.
Alexander Glazunov (1865–1936)
String Quintet in A Major, Op. 39 (1891)
During his lifetime, Alexander Glazunov was one of Russia's most prolific and eminent composers, a man whose abilities astonished his contemporaries. Musically precocious, Glazunov was 11 when he met Rimsky-Korsakov who was so impressed that he agreed to take Glazunov on as a private student. Glazunov progressed "not from day to day but from hour to hour," said his teacher. By the age of 16 he had written his first symphony. Its premiere was a triumph—according to Rimsky-Korsakov, "the public was astonished when the composer came forward in his high school uniform." Over the next several years Glazunov composed a prodigious amount of music that brought him international acclaim.
In 1898 Glazunov became an instructor of orchestration at the St. Petersburg Conservatory. Seven years later he was appointed director, a position he held for the next 25 years. Until he was 40, music poured out of him. Then suddenly his inspiration seemed to dry up. The pressure of his responsibilities at the Conservatory had an impact. So too did the years of hardship and political turmoil during and after World War I and the Revolution. Then there was his alcoholism. His capacity was epic; one historian described him as a "Homeric drinker." He was reportedly drunk when he conducted the disastrous premiere of Rachmaninov's first symphony in 1897. Shostakovich, his student at the Conservatory, told of his keeping in his desk a bottle of vodka that was attached to a tube hidden inside his coat through which he could take sips during lessons. In 1928 Glazunov left the USSR to attend a Schubert celebration in Vienna. He never returned, spending the rest of his life conducting orchestras around Europe and eventually settling in Paris.
The Russian musicologist Alexander Ossovsky described Glazunov as a composer who brought about "a reconciliation between the Russian music of his time and Western music." From Rimsky-Korsakov he learned and mastered the compositional techniques of the German classical and romantic masters. Glazunov had little use for the new music being written by composers like Stravinsky (no talent), Prokofiev (shocking discords), and Debussy and his followers ("degenerates"). Tchaikovsky and the works of 19thcentury European romantic composers such as Schubert and Brahms were more to his taste. That affinity is evident in the String Quintet. Inspired by Schubert's C major Quintet, Glazunov's appealing work is distinguished by its lush romanticism and polished craftsmanship. From the viola's alluring opening theme to the animated, rhythmic coda, the first movement is rich in beguiling melodies, great tonal beauty and skillful interplay among the instruments. In the cheerful Scherzo Glazunov makes witty use of pizzicato. The second cello takes the lead in the highly romantic Andante sostenuto, setting the mood with its plaintive opening melody. Glazunov at last shows his Russian roots in the finale with Slavic-flavored melodies and rhythms. A driving energy brings the Quintet to a rousing conclusion.
(c) Barbara Leish